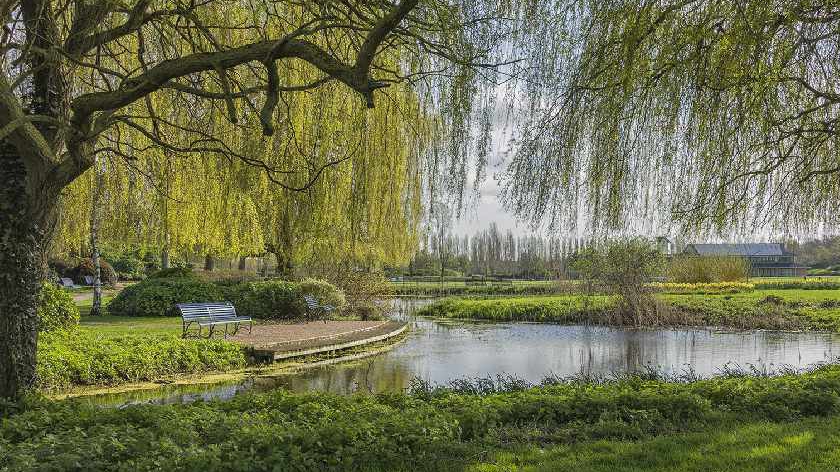 Image Credit: The Park's Trust
​​​​​​​The Parks Trust, the self-financing charity that manages and maintains over 6,000 acres of Milton Keynes' green space, has published its Annual Report and Financial Statements for 2017/18.
These show the charity has continued to make good progress towards its long-term financial sustainability target, due to the success of its commercial property and other investments and to the revenue generated from its green estates, such as farming, car parking, ice creams, and the sale of firewood and cricket bat willows.
This has enabled the Trust to continue to manage the parks, woodlands and lakes across the city to a high standard and to invest in new facilities in the parks.
The report was presented at The Parks Trust's annual public meeting, which was held at Campbell Park Pavilion, the Trust's head office, attended by around 100 people.
This meeting gave residents and stakeholders the opportunity to find out about what The Parks Trust does as a charity while giving them a platform to give feedback and ask any questions they may have.
Richard Forman, Chair of The Parks Trust, opened the meeting and talked about the importance of recruiting new trustees to keep thinking fresh and add to the skill sets required to run such a specialised organisation.
The Trust advised that they are currently looking for a new Trustee with significant business experience to join them in a voluntary capacity.
Anyone that is interested in applying should contact David Foster, Chief Executive of The Parks Trust, in the first instance at d.foster@theparkstrust.com.
Presentations during the meeting were made by David Foster; Board Member Gamiel Yafai and Biodiversity Officer Martin Kincaid.
The presenters reflected on the achievements of the last year and also spoke about the importance of community, diversity and biodiversity.
David commented: "The Annual Public Meeting is a very important date in our calendar."
"We aim to be transparent and accountable in all that we do and it is vital that the residents of Milton Keynes have the opportunity, not only to find out what we've achieved and our future plans, but also to ask us questions and give us feedback."
"We had lots of questions this year and that has been really helpful to us."
"People attending were very complimentary about the Trust's work but also voiced a number of concerns and challenged the Trust on topics including; litter and the increasing cost to the Trust of collecting it; public transport to park events; measuring the environmental impact of the Trust; the new café and adventure golf planned for Furzton Lake; traveller encampments; and the really big issue of whether with the Council we insist that new green space will be handed to The Parks Trust or allow it to be transferred to unaccountable management companies."
"As the city grows so must the green space alongside to ensure Milton Keynes retains its distinctive, successful design; the parks, woodlands and lakes perfectly complementing the residential and commercial areas to create a place that is a joy to visit, work and live in."