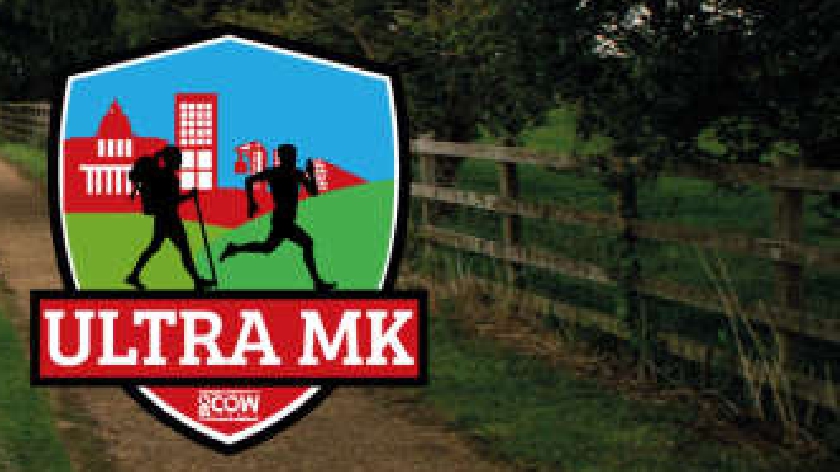 The Ultra MK Challenge is a 30k and 60k ultra running event with a twist; Participants will run a physical route starting and finishing at the British Red Cross charity shop in Stony Stratford.
The special twist is that it can be completed on any one day between now until Sunday 3rd October.
Both routes are marked out with QR codes so that runners can track themselves and record their times.
You can run for free if you take a charity place in aid of the British Red Cross.
The fundraising target was originally £250 but as of Wednesday 15th September, it has been dropped to £150.
To celebrate the new running event, there will be a Fun Day on Saturday 18th September from 10:30am – 4:00pm at the British Red Cross charity shop in Stony Stratford (38 High Street, Stony Stratford, MK11 1AF).
Leanne Sinclair, local Senior Community Fundraiser for the British Red Cross says; "We are delighted to have the support of Big Cow Sports Ltd who are running The Ultra MK Challenge.
"We hope people will sign up and run one of the distances, either as a group or individually on 18th September where will also be having a Fun Day to celebrate the first year of The Ultra MK Challenge.
"This will be a great day to run it as you can bring your whole family along to enjoy all the fun activities planned. There will be a yummy cake sale, guess the number of British Red Cross badges in a jar and a raffle - with prizes including: beauty and wellbeing care sets, headphones and restaurant vouchers.
"We also have a very special guest making an appearance on the day, the Mayor of Milton Keynes Councillor Mohammed Khan will be attending from 12.30pm – 1.30pm."
The British Red Cross are the charity partners for The Ultra MK Challenge, which is organised and run by Big Cow Sports Ltd.
They are donating 10% of ticket registration fees to the British Red Cross. You can also choose to run for the British Red Cross and take a free charity place and pledge to raise £150.
All participants will receive an Athlete Information Pack which will include the route, information about how to track your time using the QR codes and more information about the event.
Upon completing the challenge, each participant will receive their finishers medal alongside their finisher t-shirt from Big Cow Sports Ltd.
To sign up for the run, visit the Ultra MK website.