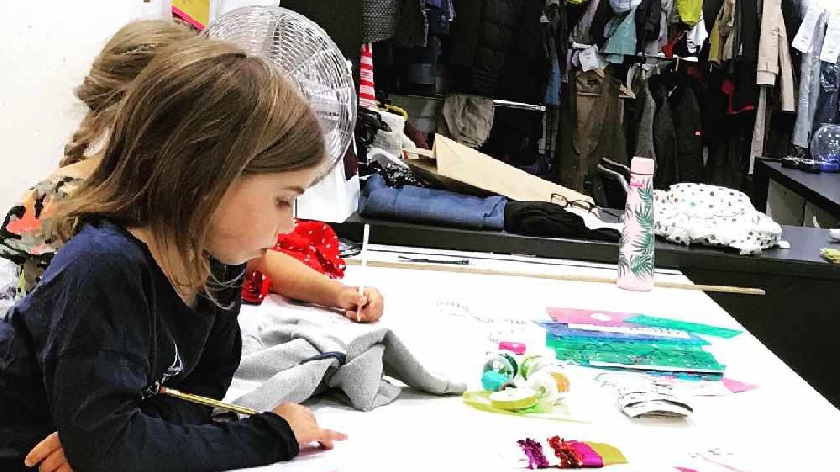 Budding designers and fashionistas who want to learn more about upcycling are being invited to join a club based at intu Milton Keynes.
The members of Sustainable Fashion Club meet to upcycle items they already own into something new.
Aged between seven and 12, the youngsters use a range of sewing techniques including embroidery plus fabric paints and accessories. They are then given the chance to model their creations at an end of term fashion show.
Russell Golding, Owner of the Milton Keynes store, said: "As the UK's largest repairs and alterations company, The Zip Yard is on a mission to encourage more people of all ages to make clothes last longer and keep them out of landfill.
"These sessions are a perfect fit for us and our team members love seeing what the children have created using a range of garments from a plain white t-shirt to a denim jacket.
"We're confident that upcycling and restyling are habits they'll adopt for life and hopefully their efforts will encourage family members and friends to think twice before throwing away clothes which just need a new lease of life."
Experienced seamstress Carly Byrne of The White Rabbit Workshop, which runs the sessions, added that the youngsters get a lot of satisfaction from the process of creating a bespoke item of clothing from start to finish.
Sustainable Fashion Club members meet every Thursday evening between 18:00 and 19:00 during term time at The Zip Yard. The first session of 2020 is next Thursday (5/3).
For more information about Sustainable Fashion Club and to book a place, call Carly on 07599 124231 or email carly@whiterabbitapparelltd.com.