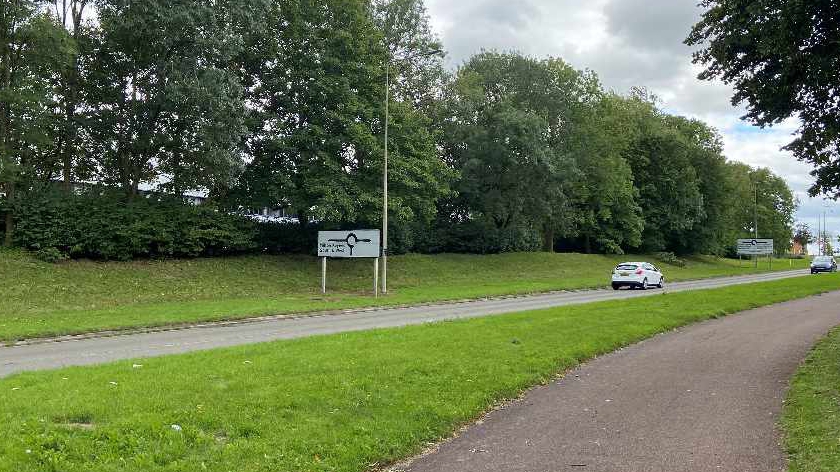 A leading councillor has insisted that there are NO plans to cut grid road speed limits in Milton Keynes to stop carbon dioxide emissions.
Milton Keynes Council is consulting on its Mobility Strategy: Road Safety, Walking & Cycling and Smarter Travel Position Paper, which includes references to getting people out of their cars and improving the environment.
It includes a reference to "reductions in speed limits supported through appropriate lining and engineering measures to a maximum speed of 50mph where the case for doing so is supported by road collision statistics and in support of carbon emissions and noise reduction."
And even though the issue of reducing speed limits received support at a recent meeting, the councillor responsible for transport at MK Council said he would have the reference to supporting carbon reductions removed.
Cllr Martin Gowans (Lab, Bletchley East) said: "This is a road safety document because we want to stop people being killed and seriously injured on our roads.
"We do not have a policy of reducing speed limits to reduce carbon pollution, and the line about reductions being in support of reducing carbon emissions and noise reduction should not be in there.
"I signed off the document but this line got through. It should not have done so, and I will have it removed from the final document.
"As I say, there is no proposal for a blanket speed limit reduction for carbon reasons. We already have a policy of reducing speed limits for road safety reasons where there is a need to do so, and this will continue.
"People have taken it as if we have a policy of reducing all the speed limits from 70mph to 50mph on the grid roads and are reacting about that. It is not the case."
He added: "I will have that line removed because it has been taken the wrong way by reporters and some of the public and that one reference is obscuring many of the other proposals in the document."
Cllr Gowans said he welcomed people's comments on the document, which also aims to encourage "travel by more efficient, safe and accessible modes of travel with an overall low impact on the environment."
Green Party campaigner Alan Francis said: "The consultation document talks about reducing grid road speed limits for road safety reasons and carbon reasons. It makes no sense to drop the carbon reasons. Precisely the opposite.
"Reducing speed limits improves road road safety, reduces carbon emissions and improves bus punctuality."
But Mr Francis said is was "somewhat misleading" of media reports to suggest that "it's only the carbon reason that is being put forward by the council for reducing speed limits" when the document is "mainly about road safety."
This he said has generated "media outrage".
"And it looks as though the politician is backing away from a difficult decision because of the backlash, as predicted," he added.
The consultation document can be read and commented on here: https://www.milton-keynes.gov.uk/consultations/563