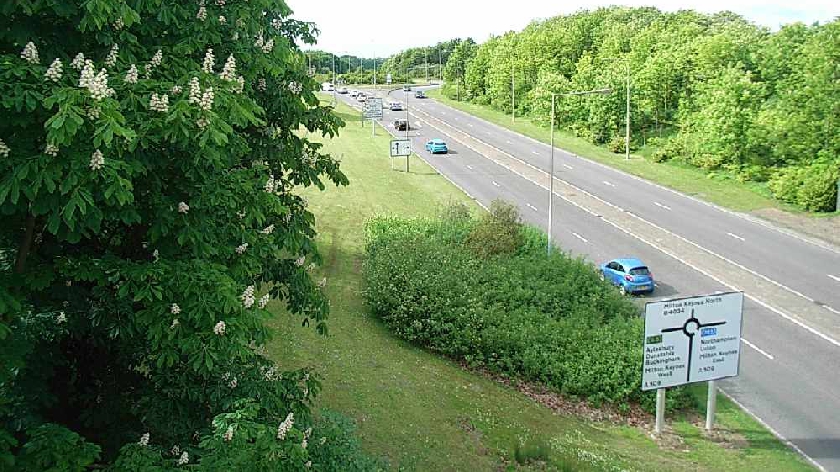 Cllr Walker's statement follows the possibility of Labour-led Milton Keynes Council reducing speed limits from 70mph to 50mph on grid roads across the city.
The reduction is mentioned in a local transport plan, called Mobility Strategy: Road Safety, Walking & Cycling and Smarter Travel Position Paper, and is being consulted on by the council.
It is part of the council's aim to improve road safety, working towards an ultimate vision of zero fatalities and serious injuries on the roads.
Opposition councillors from the Conservative Party believe that there are other ways that Milton Keynes' roads can be made safer. Councillor Alex Walker, Leader of the Conservative Group, said: "Roads can be made safer in otherwise, simple things like making sure underpasses are well lit is one."
In MK Council's plan, problems and issues relevant to Milton Keynes' road safety are outlined. It reads: "In keeping with the national picture there has been a lack of progress in reducing rates of killed and seriously injured road casualties in recent years. Fast interurban roads and urban grid roads can encourage inappropriate speed increasing the severity of injury when accidents occur."
It also states the possible introduction of the 50mph speed limit is "in support of carbon emissions and noise reduction."
Cllr Walker continued: "This is an attack on drivers. There are far more effective ways to make MK green and clean. And rather than punishing drivers, we should be flipping it and improving our transport system."
"This is just another sign of the destruction of everything we know and love about Milton Keynes. Milton Keynes is entering a dangerous new phase with this Labour Council."
Cllr Pete Marland, Leader of Milton Keynes Council, responded to Cllr Walker's comment stating the opposition "have nothing to say on the real issues affecting people, so are now just making things up."
He told MKFM: "Changing speeds from 70mph to 50mph already occurs where accident and fatality levels mean it is required, and we can not do other things such as block right turns across fast moving traffic.
"Separately the council is currently taking evidence on measures that could reduce carbon emissions across the city. A report from the cross-party Climate Task and Finish Group will make recommendations to Cabinet soon. It seems strange to attack evidence being given on options as part of a consultation before it's even been considered.
Opposition councillors also believe the grid roads will be unable to cope with double the number of cars if the council's MK2050 strategy goes ahead, ultimately doubling Milton Keynes' population.
Cllr Marland continued: "Sadly the MK Conservatives seem to care more about playing politics than stopping needless road deaths and injuries, or properly consulting on climate change. They are scaremongering for votes and again showing how sad and pathetic they are."
Last week, MKFM posted a poll asking residents for their thoughts on the possible speed reduction. 74% of people said it is a bad idea, with many residents in favour of the fast road network. One concerned resident added: "Making the roads safer by fixing pot holes, stopping people crossing over a dual carriageway and better signage/clearer road markings would be much better [than reducing the speed limit]."
One person who supports the 50mph speed limit, said: "70mph between the short distance between some of the roundabouts is ridiculous. How many cars do you see crashed on roundabouts along Portway! All because of speed and lack of distance awareness!"
Aside from improving road safety, MK Council is also trying to boost the cities biodiversity and make Milton Keynes a healthier place to live. Last week, a report by the BBC praised the air quality in Milton Keynes, stating that the grid layout and roundabouts disperse the pollution.
Professor Rob Mackenzie, from the Birmingham Institute for Forest Research and Lancaster University's Environment, led the report. He said: "The Milton Keynes roundabouts do two things - they reduce stop-start driving which reduces production of pollution, and they make space to help the pollution dilute and mix away."
"Milton Keynes has taken up much more space for its people and its transport which means the pollution it produces is diluted in a greater space."
READ MORE: Grid road speed limit CUT proposed as MK Council is urged to get serious about climate change
READ MORE: "There are NO proposals to cut grid road speed limits to save carbon", insists leading MK councillor