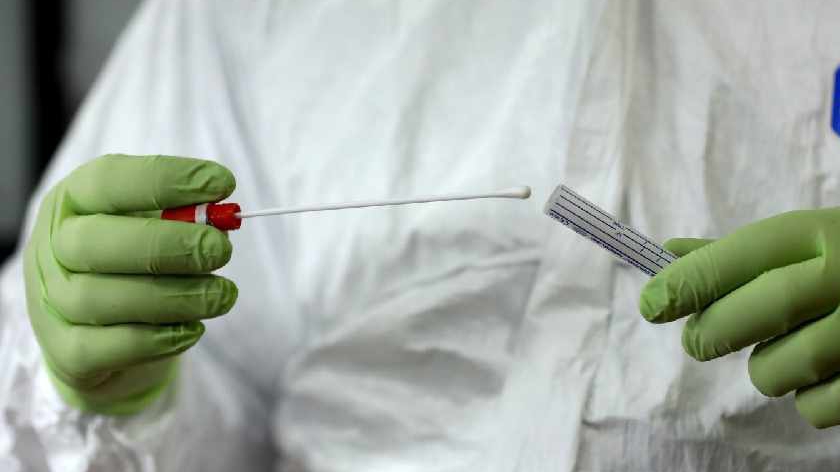 Thousands of tests at The UK Biosample Centre in Tilbrook have come back "unclear", Sky News has reported.
The UK Biosample Centre is the Government's main testing centre for the United Kingdom, with thousands of samples from across the country being sent to the lab for testing each day.
It has been reported that 4% of tests at the Milton Keynes lab have come back "unclear" meaning that those affected have to wait days while they are re-tested.
The reason why the swab tests come back "unclear" is said to be down to limitations in the chemical testing process. Other reasons for an inconclusive test result include if they are not administered correctly, if there is a delay transporting them to the lab, or if there are problems with labelling, barcoding, or packaging.
People whose test results come back "unclear" are sent a follow-up text message asking them to repeat their test. It reads: "Your COVID-19 test result has come back UNCLEAR. Please seek a repeat test via the route you used previously."
Public Health officials have since highlighted the importance of fast diagnosis in order for contact tracing to work effectively. Sky News spoke to David Bonsall, a researcher at Oxford's Big Data Institute, where they are helping the Government develop a contact tracing app. He said: "For contact tracing to work, it has to be quick.
"There's no point in contact tracing if you're tracing people and finding individuals after they have infected others, you have to catch up with the virus.
"It's the virus that determines how quick testing needs to be, and it does need to be very fast indeed."
READ MORE: Milton Keynes' lighthouse lab now processes thousands of coronavirus swab tests daily
Source: Sky News