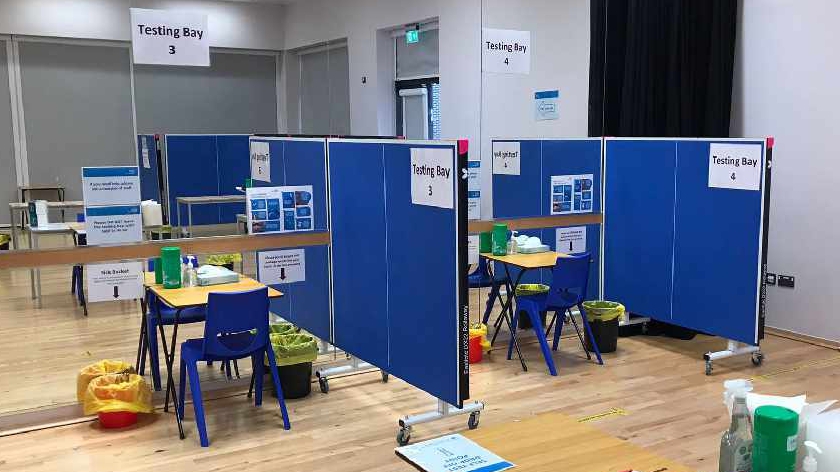 Image: Kingsbridge Educational Trust.
An on-site mass testing programme at two local schools has proved successful.
Over 6,500 rapid tests have been successfully processed at Oakgrove and Kents Hill Park secondary schools, which form the Kingsbridge Educational Trust.
Since the reopening of schools across Milton Keynes on 8th March, Secondary school and college pupils have been taking part in regular lateral flow tests and wearing face masks where social distancing is not possible.
As the on-site testing programme ends, students will now be given rapid testing kits to use twice a week at home.
Ian Tett, Oakgrove School Headteacher, paid a tribute to all who played their part in the testing programme by saying: "The sports hall at Oakgrove and the dance studios at Kents Hill Park were transfored into temporary testing centres, so that all asymptomatic staff could be tested on-site, prior to the schools fully reopening.
"Students were then tested on three occasions before being issued with rapid testing kits for use twice weekly at home.
"The conscientious logistical approach by staff in setting up the centres ensured that the testing schedules were effective and efficiently run. Students were sensible and pragmatic during the supervised self-testing, which meant that they were able to remain safe and to return to their lessons promptly and carry on with productive learning once tested."