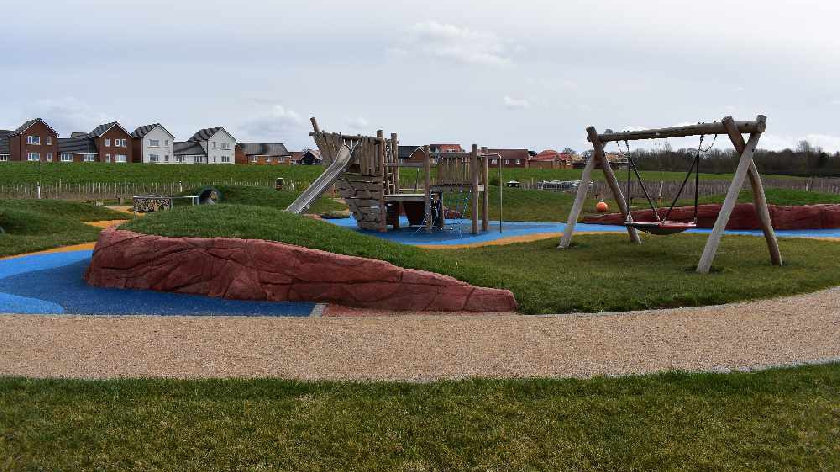 The Parks Trust has opened three new play areas in Milton Keynes for families to enjoy as we head into the warmer months.
The self-financing charity says that nationally, the amount of money that has been spent on play provisions has been in decline, having decreased 44% since 2017.
But The Parks Trust believes that this is "not the case" for them, as their investment in play areas has increased over the past few years.
This year, the charity has acquired three play areas; Sensory Island and Swamp Outpost both of which are located at Glebe Farm in the east of the city, and Lautier Park at Brooklands.
Sensory Island park includes an accessible roundabout for wheelchairs or buggies, tunnels, a large basket swing, a pirate ship with a slide and musical orbs that jingle or play music when interacted with.
"This play area is ideally suited to children under 12, and there is plenty of opportunity for cross-generational play," said a spokesperson.
Also located in this new development is Swamp Outpost park; this play area has a swamp theme, with platforms and playhouses on stilts. There are flat swings and crocodile themed sit-on springers which allows for older children to play alongside their younger counterparts. The equipment is all made from wood making it very tactile and sympathetic to the parkland setting.
The final play area acquired by The Parks Trust is Lautier Park. This play area is located next to Hermes Row in Brooklands and offers a great selection of equipment designed for slightly older children.
There are plenty of challenging climbing frames that will allow children to test themselves whilst also offering plenty of activity for less confident children.
The spokesperson added: "There is equipment suited to younger kids too and so this is a great destination to visit if you have children of varying age groups. There is a basketball hoop and a shelter for teens and plenty of open space to kick a football around."
As part of the improvement works at Willen Lake, a new play area is also being created. Work started on this project in 2020 and is due to be complete in summer 2021. The play area at Willen Lake when finished will be over an acre of free play and will be the biggest play area in the city.
Natalie Dewhirst, Play Area Manager at The Parks Trust, said: "We're very excited to welcome these new play areas to our parkland, they will be a great addition and resource to the new estates of Brooklands and Glebe Farm as they continue to grow and welcome new families into the area.
"The play areas are of great quality with lots of play value and will provide children with a safe place to play, grow their confidence and build friendships."