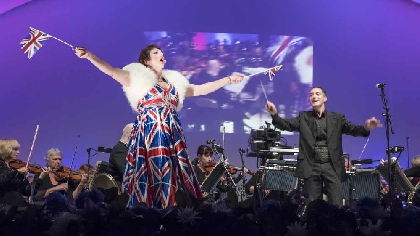 The Parks Trust and Milton Keynes City Orchestra (MKCO) are once again partnering to present Proms in Campbell Park 2017 with tickets now on sale.
This much loved event will return to the amphitheatre in Campbell Park on Friday 18th August, with the concert beginning at 8pm.
MKCO will once again thrill the audience with another evening of uplifting, inspiring music followed by a stunning firework finale.
Tickets can be purchased through www.theparkstrust.com and cost £19 for an adult, £9 for a child, and £49 for a family.
Marian Livingstone, Chairman of MKCO, added: "Our 2017 Proms in Campbell Park is going to a magnificent celebration of MK50 for over 3000 people in the very best setting in MK. We are proud of our partnership with The Parks Trust and grateful for the support of our sponsors, all of which ensures a great summer night out."
David Foster, Chief Executive of The Parks Trust, commented: "We're delighted to welcome MKCO back to our beautiful park for another evening of superb music. This is a hugely popular event in the Milton Keynes calendar and certainly not one to be missed."
For more information, please visit www.theparkstrust.com.