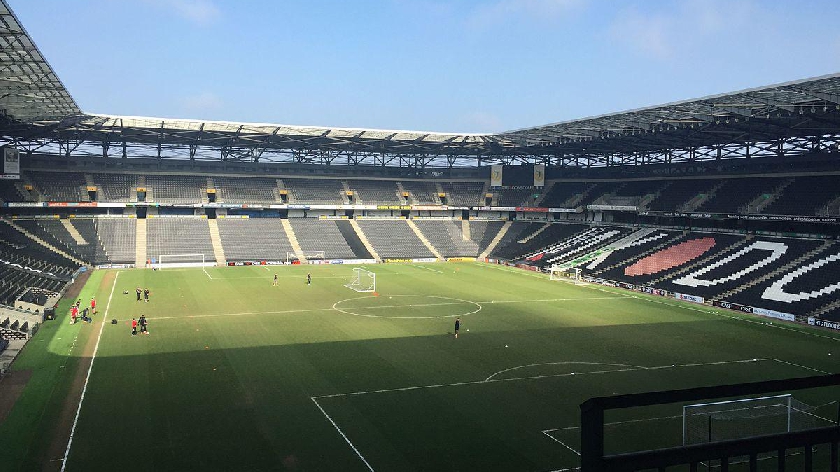 Tottenham have applied to the English Football League for permission to play an EFL Cup game in Milton Keynes against Watford on the week beginning September 24th.
It comes as the club's new stadium is not ready to be played in, and Wembley stadium is unavailable for use by them during the week of the tie.
Check out our full guide on how to buy tickets, prices and who is eligible here.
The request will be considered at the next meeting of the EFL on September 6th.
Following the annoucement, Tottenham Hotspur Football Club told Sky Sports News: "We appreciate that Stadium MK may not be an ideal destination for every fan to get to on a weekday evening, however the club felt it would not be beneficial to request a reverse of the fixture as it would have resulted in no more than a 10 per cent allocation of tickets for our supporters at the venue of our opponents."
"In contrast, we shall have a ticket allocation of up to 90 per cent at a neutral venue, ensuring greater access for our fans."
"Consideration was given to a number of different football stadia and for a variety of reasons - capacity, availability, facilities, accessibility, pitch quality and clubs still being in the competition themselves - it was simply not possible to secure a neutral venue within the M25."
"We are extremely conscious of having to ask our supporters to attend home matches at more than one venue and apologise for any inconvenience this may cause."
"Further details regarding the scheduling of our tie, along with ticketing, will follow in due course."
Earlier this week it was announced that Stadium MK was part of the bid for the UK to host the 2021 Women's Euro Championships.