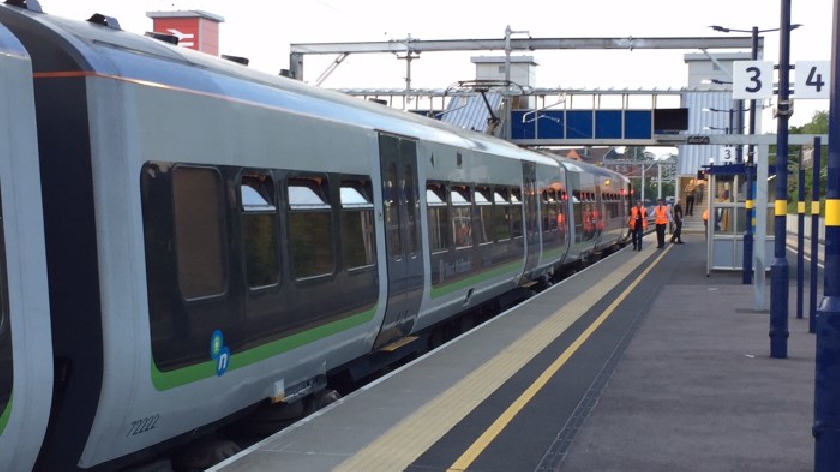 Milton Keynes residents are being urged to check their travel plans, as London Euston station is set to close for three weekends this month, affecting local people travelling into the capital.
As part of Britain's Railway Upgrade Plan, Network Rail is replacing North Wembley junction - a major intersection on Europe's busiest mixed-use railway.
The junction is old and replacing it will mean passenger and freight users will benefit from better, more reliable journeys in future.
Unfortunately doing this vital job requires shutting the line. The least disruptive time to do this work, jointly agreed by rail industry partners, is over the following three weekends:
18-19 August
25-27 August (bank holiday weekend)
1-2 September
The Euston shutdown will impact all services on the West Coast main line including trains serving Penrith, Oxenholme, Carlisle, Lancaster, Preston, Blackpool, Wigan, Manchester, Liverpool, Stoke, Stafford, Crewe, Warrington, Birmingham New Street, Birmingham International, Rugby, Coventry, Milton Keynes, St Albans, Northampton, Watford, Hemel Hempstead, Leighton Buzzard, Bletchley, Wolverton and Berkhamsted.
Train passengers are advised to plan their journeys in advance at www.nationalrail.co.uk/westcoast and using information on their train operators' websites.
If customers cannot avoid travelling on these weekends and have plans to attend sporting events, including Warrington fans heading to the Rugby Challenge Cup at Wembley and football fans travelling to fixtures in London, they're advised to expect very different journeys to normal - busier trains and longer, diverted routes. The advice is, as always to 'check before you travel' at www.nationalrail.co.uk
Martin Frobisher, managing director for Network Rail's London North Western route said:"There is never an ideal time to shut the railway but these three weekends are the least disruptive times to do it.
"We have worked together for the past three years with train operators to carefully plan this closure of the railway in a way that minimises the impact on customers.
"It's vital the track at North Wembley is replaced to continue to safely meet the huge demand of passenger and freight rail services on the West Coast main line. This work will result in better, more reliable journeys in future."
Peter Broadley, executive director for customer, operations and safety at Virgin Trains on the west coast, said: "With no services into or out of Euston we strongly advise our customers to avoid travelling to London on the days affected. We know this will impact on people's travel plans, particularly over a Bank Holiday weekend so we encourage customers to plan ahead and where possible travel at other times."
Andrew Conroy, customer experience director for London Northwestern Railway said: "Our aim is to keep people moving if they have to travel on these dates. Improvement works are never convenient for anyone, but we have a tried and tested plan for operating buses to connect with alternative routes to and from London when Euston is closed. We still advise customers to travel on alternative days as these options will take significantly longer."
Alan Riley, customer services director for Chiltern Railways said: "The Chiltern Railways' services between Birmingham and London Marylebone will be much busier than normal. However, we will be doing everything we can to make it as comfortable as possible and we'll have extra capacity where we can and extra Chiltern ambassadors at stations to help."
Euston's shops and access to London Underground will remain available throughout the three weekends.
All customers are urged to check www.nationalrail.co.uk/westcoast for the very latest travel information.