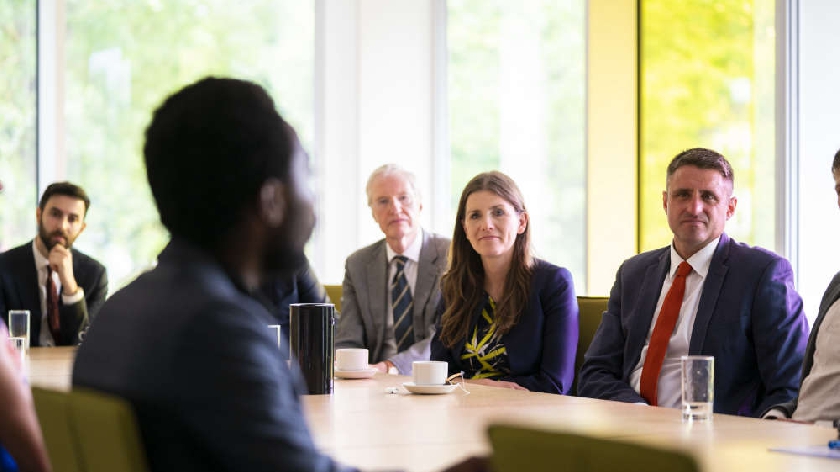 The Open University's campus in Milton Keynes received a visit from The Rt Hon Michelle Donelan MP, Minister of State for Higher and Further Education.
The Minister was welcomed alongside Ben Everitt MP to the OU by Vice-Chancellor, Professor Tim Blackman.
During the visit, they discussed the University's high quality distance learning curriculum and how it is designed and planned. Students from across England also joined the visit, where The Minister heard about the challenges and barriers they have faced accessing higher education.
The OU's world class online OpenSTEM lab was also shown to The Minister with Professor Nick Braithwaite, Executive Dean for the Faculty of Science, Technology, Engineering and Mathematics.
The OpenSTEM lab connects students to state-of-the-art learning equipment over the internet, enabling them to conduct research from anywhere in the world.
Welcoming the Minister to The Open University, Vice-Chancellor, Professor Tim Blackman, said: "The Open University occupies a unique position in UK Higher Education. The Minister's visit was a valuable opportunity to demonstrate the exceptional quality of our courses, and to hear from our students what a difference the OU has made to their lives."