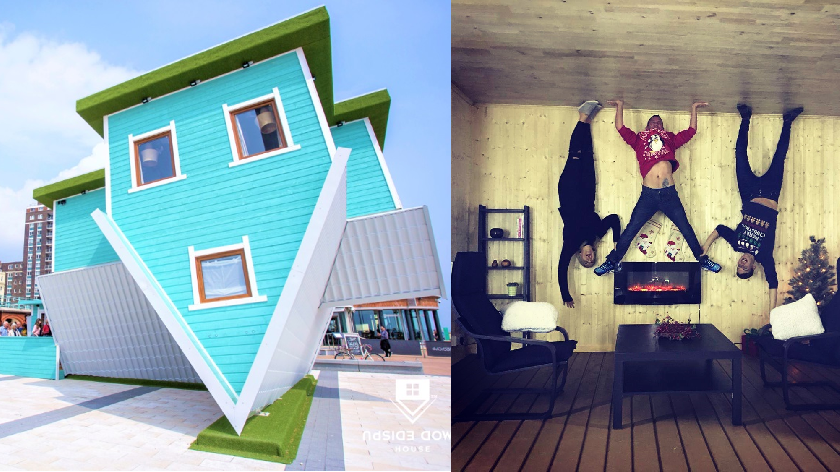 Milton Keynes Council have given planning permission for an 'Upside Down House' to be built at intu Milton Keynes.
The house would be located in Oak Court, formerly home to the oak tree, outside New Look.
Upside Down House's have been appearing across the UK and offer a unique way to take photos.
Since the house is upside down inside, it is possible to get pictures which would otherwise be impossible to create.
The website states: "We believe in being different, being fun and most important of all, being upside down."
"We want our customers to reach for the coffee table when they visit one of our Upside Down Houses."
"Capturing the most surreal images, unique poses from an inverted perspective."
"A unique and fun attraction not only for the kids but adults also! A great way to spend good family time and have a great upside-down experience."
Staff are on hand to help capture images, and Upside Down House also offer children's birthday parties.
Upside Down House already have locations in Brighton, intu Lakeside, intu Trafford Centre and Cribbs Causeway.
All sites are currently closed due to the coronavirus outbreak.
The planning application for Milton Keynes was approved last week by council officials, but it is not known when the site will open.