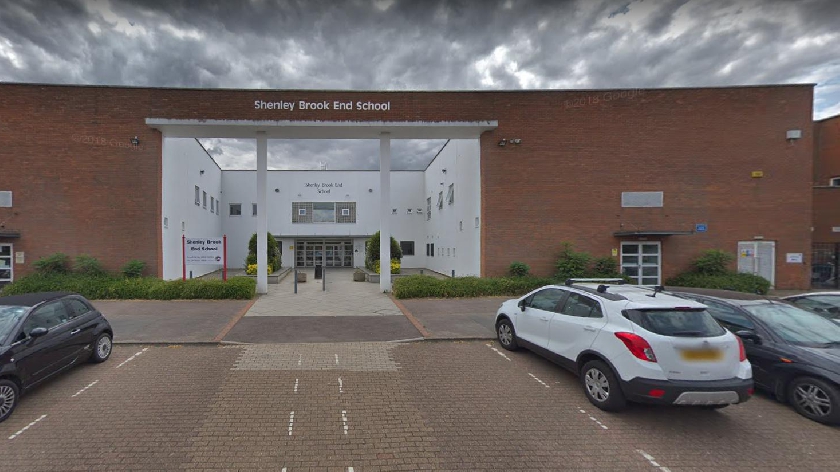 Thames Valley Police is making an urgent appeal for witnesses to a serious incident at Shenley Brook End School in Milton Keynes today (5/4).
The incident happened between about 3.10pm and 3.40pm.
A silver Vauxhall Corsa, possibly displaying the registration number BF13 DLY, was stopped on the roundabout by Alton Gate and Savill Lane.
Three males got out of the vehicle; two of the males exited the vehicle for only a few moments before returning to the car.
The third male then ran towards Shenley Brook End School.
The car was then driven across the bridge to Butcher Lane, and then to Shenley Brook End School.
Three males exited the vehicle, joining the other male who was on foot.
The four males, some or all of whom had knives and face coverings, then entered the school grounds.
Police were called and attended the scene.
A 19-year-old man and three boys, aged 13, 15 and 16, all from Milton Keynes, have been arrested on suspicion of affray. All are currently in police custody.
Investigating officer, Sergeant David Brenchley of the Milton Keynes Emergency Response Team, said: "This is an extremely serious incident but I want to reassure the public that Thames Valley Police has made four arrests.
"The force is conducting a thorough investigation, which will include speaking to witnesses, obtaining and reviewing CCTV, and liaising with the school.
"I want to hear from anyone who witnessed this incident to contact police. The easiest way to this by leaving information on our website https://www.thamesvalley.police.uk/tua/tell-us-about/cor/tell-us-about-existing-case-report/ quoting reference number 867 (5/4).
"Alternatively, you can call 101 or visit your nearest police station."