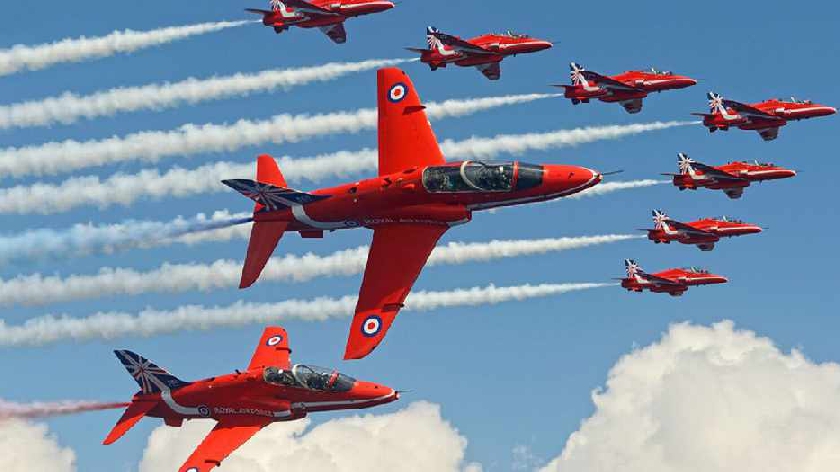 The Red Arrows will be flying over various parts of the country today on VE Day, and some people on the outskirts of Milton Keynes may be able to see it.
According to Metcheck, the famous acrobatic teams are set to fly past Winslow approaching from the South East at around 10:18 am today (8/5).
It appears that The Red Arrows may even pass above the outskirts of Stony Stratford, according to the map.
They will then fly past Towcester and pass over Northampton at 10:22 am.
This flyover is part of the first route of VE Day 2020, starting and ending at RAF Scampton in Lincolnshire.
Click here to view the live forecast and route for The Red Arrows.