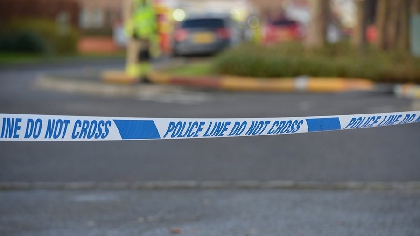 Thames Valley Police has carried out a day of road safety check targeting overweight vehicles at the junction 14 weighbridge off the M1 at Milton Keynes.
A total of 15 vehicles were stopped by officers from Milton Keynes Roads Policing Department between 8am and 3pm on Thursday 13th April.
Vehicles stopped included goods vehicles and vans.
Ten vehicles were found to be overweight with nine of these vehicles immediately prohibited until they were within specified weight limits.
The drivers of the ten vehicles were issued with Fixed Penalty Notices for excess weight offences which ranged between £200 and £300.
One of the vehicles was found to be 2256 kilos over its maximum weight limit (64.48%). This driver was reported for driving an overweight vehicle and using a vehicle in a dangerous condition.
Another driver was stopped for driving with no insurance and driving an overweight vehicle. This driver was reported and the vehicle was seized under Section 165 of the Road Traffic Act.
Police Constable Russell Irwin, of Roads Policing Unit based at Milton Keynes, said: "I hope this day of enforcement highlights the huge risks that drivers take when they use vehicles that do not conform to designated vehicle weights. Not only does driving an overweight vehicle affect the handling and braking capability of a vehicle, it significantly increases the risk of the driver being involved in a traffic collision and also puts other road users at risk.
"Drivers are reminded that it is their responsibility to ensure the vehicle they are using is roadworthy before commencing any journey.
"These checks were conducted to ensure that we keep our region's roads as safe as possible."