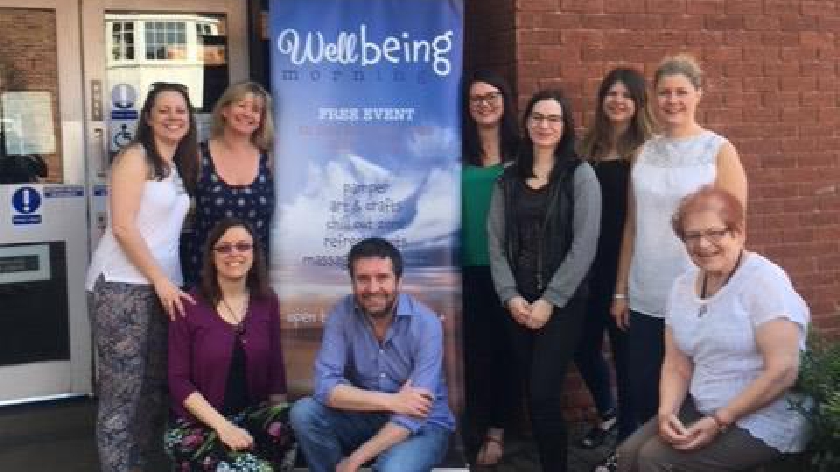 As government cuts continue to affect support for mental health issues in the UK, a Milton Keynes group of professional volunteers celebrate their second year of rising to meet this need.
As local councils have seen their central government funding halved and grants slashed as part of the Government's drive to eradicate the deficit since 2010, demand for councils' services, particularly adult social care, has continued to rise, putting them under extreme pressure. One local group of professional volunteers has however risen to this challenge in the past few years in a desire to support the council as they respond to the growing social care needs in Milton Keynes, and this week celebrate two years of providing free Wellbeing Clinics to hundreds of people struggling with mental health issues and emotional needs in the city.
Now with two monthly weekend groups meeting in the city, one based in Netherfield Chapel and the other in the Stony Stratford Library, the clinics were founded in August 2016 by professional dramatherapist, wellbeing consultant and mum-of-two Sarah Milligan, with the support of local city church Grand Union Vineyard Church and a team of professional volunteers who are passionate about supporting the emotional needs and wellbeing of their communities.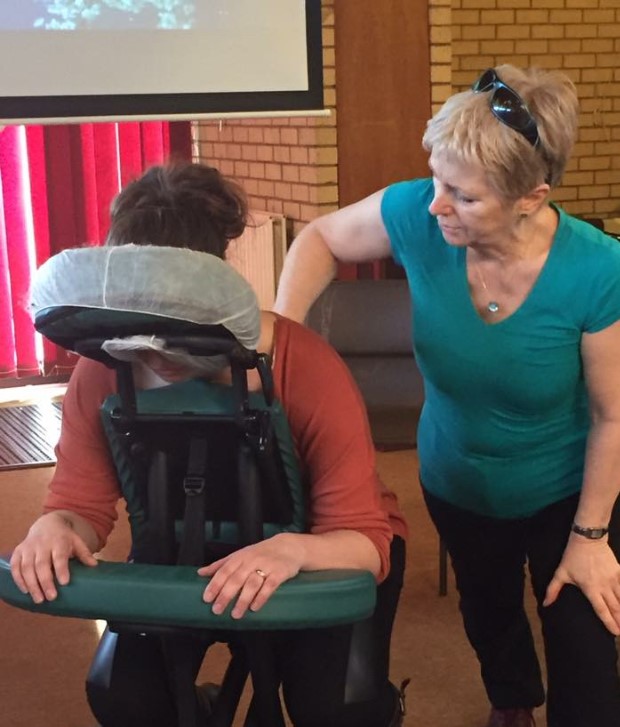 With over 700 people (some repeats) passing through the clinic doors during the past 24 months, the aim of the Wellbeing Mornings is to provide any adult over the age of 16 with a safe, non judgmental space, access to a listening ear and advice, therapeutic services such as massage, reflexology, games, chillout zone, nail and beauty stations plus arts and crafts, so they leave pampered and relaxed.The clinics also provide a self care kit and opportunities for learning therapeutic life skills that clients are then able to take home and use on a daily basis to tackle the mental health issues or struggles they face.
Sarah Milligan says, "There is a lack of mental health provision for 'out of hours ' support in our city especially at the weekends when people often need it the most and we wanted our Wellbeing Mornings to be a platform that is an asset to our partners and those agencies that have signposted their clients to come to us for additional on-going support. It is also our hope that we can continue to provide and empower our clients with the different tools and techniques they need to look after their own wellbeing in the long term.
She continues, "We look forward to continuing to work alongside other mental health agencies in being united in our provision to help those who face mental health challenges and other social issues and also resource other churches in MK to become part of this key provision to our communities - in turn demonstrating the desperate need for more funded wellbeing 'out of hours' services by the council."
The weekends have also been a chance for people to build friendships and get to know each other on deeper level, which in turn has seen the team in partnership with the members of Grand Union Vineyard Church at times provide further hands on support to clients and their families with wider needs such as painting and decorating, house clean ups and gardening within the local community.
Some of the comments from local clients include;
"I travel all the way across Milton Keynes on the bus for an hour every month as I love coming so much and being able to have some time to myself…everyone is helpful and nice and easy to talk to.''
"I love the arts and crafts and the relaxation sessions they are amazing.''
"This event has helped me have some me time and would 100% recommend it to everyone, it's for both men and women and all I can say is I look forward to it every month it's amazing.!''
Founder and clinic coordinator Sarah Milligan says, "We are always looking for businesses and churches to support us practically. For example by providing us with any on-going donations for the wellbeing bags such as beauty supplies, samples ,nail varnishes, drinks, sachets, art supplies or even cash donations for our resources. We are also very grateful to Grand Union Vineyard Church, our team of volunteer professionals and of course our clients for helping us celebrate our second birthday this week, we hope to have even greater impact and provide more help to people struggling with mental health issues in Milton Keynes over the coming years."