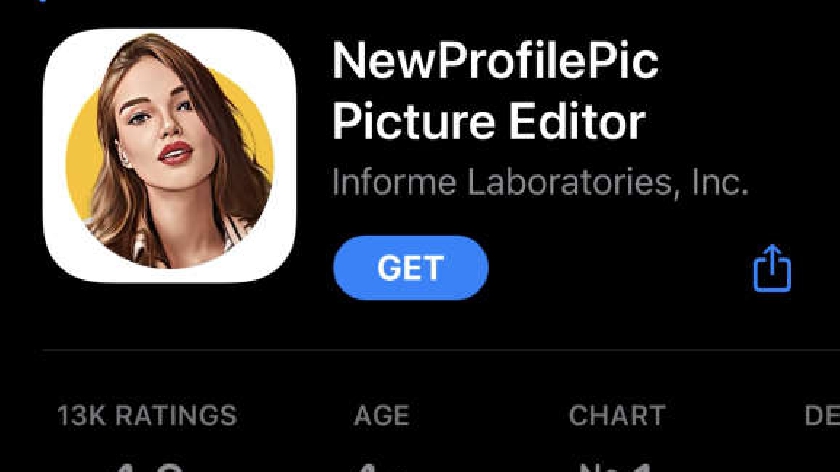 IMAGE: Apple app store: MKFM
A new craze has hit social media users, but reports warn that this new app is sending data back to Russia.
Experts are warning users of the trending 'New Profile Pic' app that it is collecting personal data in large amounts.
The app, which has taken social media by storm, allows users to turn their profile pictures into a cartoon. The app states: 'The world around us is fast-pased and always evolving. In this ever-changing world, why stick to one profile picture on your social media? Let it be different, always new and...made by AI!
'The NewProfilePic app lets you change your user image style as often as you want. Dare to be different, with a profile pic that reflects your current mood or state of mind. Impress your friends on social media and keep them interested in what's coming next!;)'
Reports state that the company behind the app, Linerock Investments, is based in Russia, next to the Russian Ministry.
The DailyMail has reported that Cybersecurity adviser Jake Moore told them: "this app is likely a way of capturing people's faces in high resolution and I would question any app wanting this amount of data, especially one which is largely unheard of and based in another country".
Whilst a spokesperson Kate Polezhaeva from Photo Lab told The Independent that while they have "development and customer support offices in Russia, Ukraine, and Belarus ... the top management of the company and the managers of the majority of the projects, including myself, are based out of these countries".
When downloading the app, which is currently charting at number.1 in the photo and video category on the Apple app store, users are agreeing to share their location, device details and other images on their social media pages.
The app also makes it clear upon download that it 'collects certain personal information that you voluntarily provide to us'.
Despite the warnings, Snopes reports that: "People are often surprised to learn just how much personal data mobile apps are allowed to access. When claims started circulating that the New Profile Pic app was some sort of scam, many people shared screenshots of the app's privacy policy."
They say: "There's little evidence to suggest that this app is any more invasive in its collection of user data than other apps."