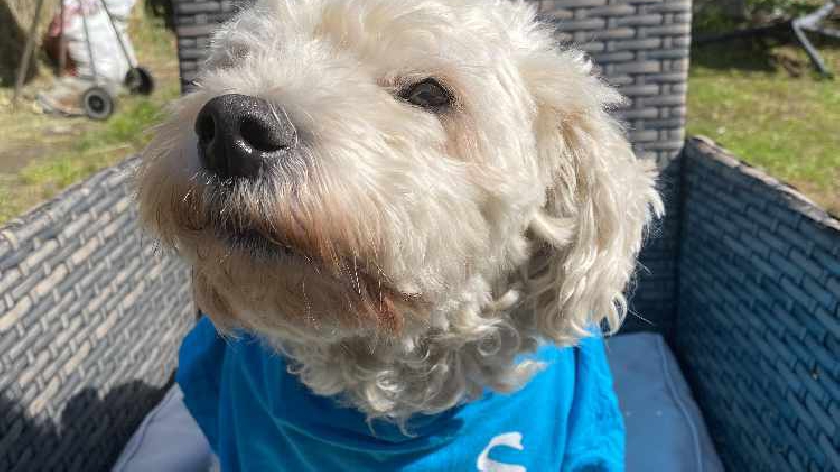 Local charity, Willen Hospice, is inviting all pet owners and families with young children, to take part in their new virtual contest, The Pets Factor!
People are spending more time than ever with their furry friends, filling their phone galleries with cute and funny photos. Willen Hospice are giving proud pet parents the chance to show off their fur-babies while supporting a great cause.
There are five categories to choose from; Willen's Cutest Pet; Willen's Laziest Pet; Willen's Silliest Pet; Willen's Pet with the Best Smile, and Best Imaginary Pet (under 14s only). When the contest closes on Sunday 31 May, all of the photo entries will be uploaded to the Willen Hospice Facebook page @WillenHospiceMK, where it will be up to the public to vote for their favourite. The winner of each category will receive a virtual rosette on their photo entry, and the overall winner will be awarded with an amazing opportunity to have their pet painted by local artist, Su Gibbon, who is kindly supporting The Pets Factor.
Nikki Poole, Community Fundraising Manager, said "We are a nation of pet lovers, and at difficult times our pets offer us so much comfort. This competition is great for those who want to show off their pets' best attributes, and it's also a great way to bring the community together with cute photos of animals, all shapes and sizes, to make people smile. We even have an 'imaginary pet' category for children, so families without pets can get involved too and support Willen Hospice."
This event has been organised in response to COVID-19. Many charities have been hit hard by the pandemic, and Willen Hospice is no different. The Hospice needs to raise £4.7million every year, and now with their entire summer of fundraising cancelled, with events postponed, shops closed, and no bucket collections, they are facing a significant loss in income. By taking parts in events like this, Willen Hospice can continue supporting patients and their families at an incredibly difficult time. To enter, just visit there website here.