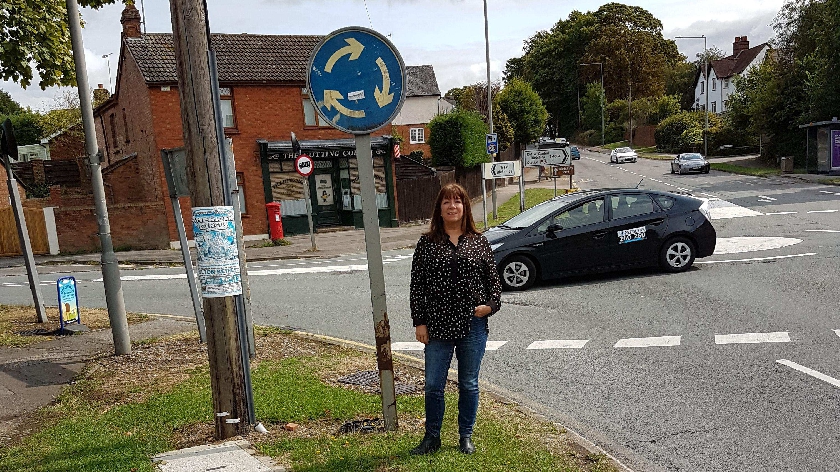 Members of West Bletchley Parish Council have voted to back a motion which proposes downgrading or 'declassifying' Buckingham Road in Bletchley.
Buckingham Road is currently designated as the B4034 and runs from the Brunel Shopping Centre in Bletchley to the A421 Standing Way.
But local residents have long complained about the volume of traffic, including large lorries and the congestion that occurs at peak travel times.
New highways arrangements mean that the road can be declassified by Milton Keynes Council without central Government involvement, if councillors back the plans.
Declassification would mean that the road would become an 'unclassified' road and this would allow restrictions to be placed on which vehicles were able to use it.
Local councillor Elaine Wales said: "West Bletchley Parish Council is now asking Milton Keynes Council to declassify Buckingham Road. We believe this will help reduce the volume of Lorries and vehicles from outside the area and ease congestion on this very busy residential road."
"The declassification of Buckingham Road in Bletchley will help reduce the flow of traffic that is not local. This will be particularly important if Salden Chase is built and traffic starts to use the already highly congested Buckingham Road."
"At present the Buckingham Road is very congested especially at peak traffic times. The best approach is to persuade drivers not to use the road. By making it an unclassified road vehicles especially Lorries will be encouraged to give it a miss. Satnavs etc will not take cars or lorries by that route."