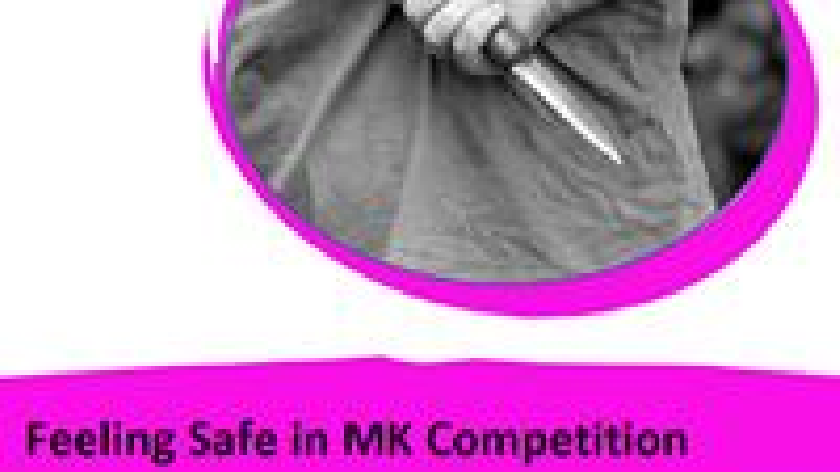 The Feeling Safe Action Group have launched a competition to find out what young people think about the issue of safety in MK.
The Feeling Safe Action Group are encouraging young people to come up with a creative piece that tells adults what they think of safety in Milton Keynes. This could be a painting, song or play to illustrate their thoughts.
This will be entered in the Feeling Safe in MK Competition and will be judged by local dignitaries.
Both primary and secondary aged students can enter with a group of friends or individually.
What do I need to do?
Think about how you feel living and travelling around MK.
When do you feel safe? What makes you feel uncomfortable? What message would you want to pass on to someone who could do something to change MK and help you feel safer? Express these thoughts/feelings in your entry. Your work could be a painting, poem, short film, song etc.
How do I enter?
Read and complete your entry form below. Then follow the instructions to send your piece of work.
All forms and entries must be sent to MK Council by Monday 9th March.
What can I win?
Prizes are available for each Key Stage (1 - 5) winner across Milton Keynes.
1st Prize: £50 shopping voucher.
2nd Prize: £25 shopping voucher.
3rd Prize: £15 shopping voucher.
Short-listed entries will also be included in an e-book & work will be on display in MK.
Check back on the Feeling Safe In MK page for progress on the project and find out how you can get involved.