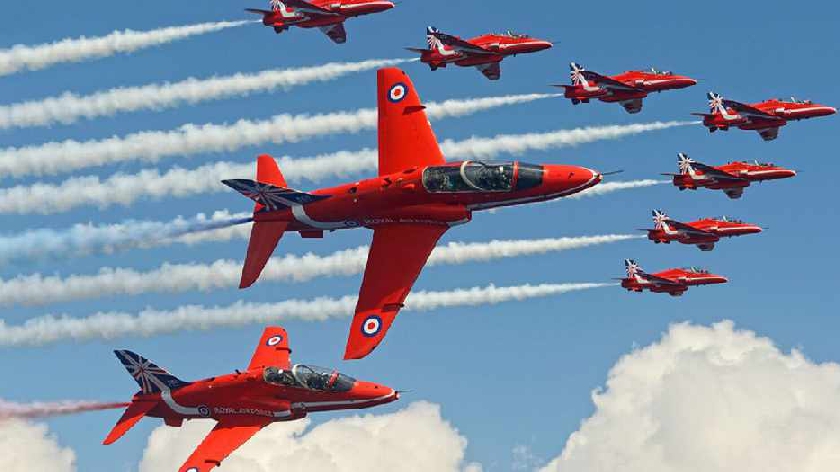 The famous RAF aerobatics display team are set to fly over Milton Keynes later today.
Residents will be able to catch the Red Arrows as they take to the skies above Milton Keynes today (June 18th), for the Duxford Summer Airshow.
It is expected that the squadron will depart from Northern Ireland at around 2.16pm later today as they make their way towards Duxford.
At some time between 3pm and 3.06pm, the Red Arrows should be visible to many locals across Milton Keynes and Woburn as they fly from Banbury to Flitwick before heading to Therfield then Duxford Summer Airshow.
Duxford Summer Air Show, by IWM Duxford, takes place at Europe's largest air museum and historical airfield every year.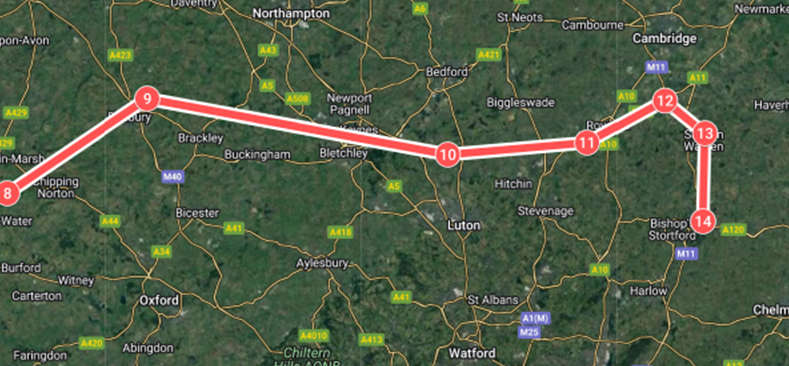 The expected route in full as is as follows, though times and exact locations may vary due to weather conditions:
Belfast International Airport (Aldergrove) - 2.14pm
Serrykillutagh - 2.16pm
Oversea - 2.20pm
Point Lynas - 2.32pm
Church Streeton - 2.45pm
Stourport-on-Severn - 2.49pm
Staunton (Gloucester) - 2.53pm
Upper Oddington - 2.57pm
Chacombe - 3pm
Shillington - 3.06pm
Therfield - 3.08pm
Duxford - 3.10pm
Saffron Walden - 3.11pm
Stansted Airport - 3.15pm