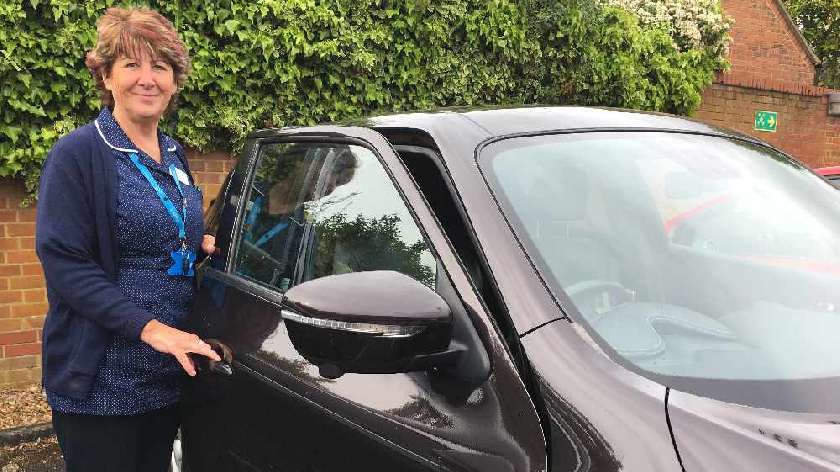 Willen Hospice is encouraging local people to support them on #GivingTuesdayNow, which takes place today (5 May).
Willen is one of thousands of charities taking part in the initiative, which has been set up by the Charities Aid Foundation (CAF), as an emergency response to the unprecedented need caused by COVID-19.
Like all charities, the Hospice, is facing a huge loss in fundraising income because of the pandemic. Despite the challenges, they remain committed to providing compassionate care to patients, making sure they are free from pain, both physically and emotionally, and able to have a dignified and peaceful death.
As part of the day, organisers are also asking people to share a message of thanks on social media, or a heart in their front window, as a sign of gratitude to all essential workers supporting our communities, or combine the two! Anyone who would like to do this for Willen Hospice can share on their social media accounts @WillenHospiceMK on Facebook, @Willen_Hospice on Instagram, and @WillenHospice on Twitter.
Anyone who can support the Hospice with a donation on #GivingTuesdayNow can do so by texting MKHOSPICE to 70085 to donate £10*, or visiting the Willen Hospice website (www.willen-hospice.org.uk) or the Willen Hospice Facebook page.
#GivingTuesdayNow is also a chance for charities to show their gratitude to all the people who have supported them. Hospice CEO Peta Wilkinson said: "We been overwhelmed by the generosity and support from the local community, who have stepped up to fundraise in many creative ways, and donate items like face masks, hand sanitiser, and comfort items for our patients and staff. Every single penny counts and we are so grateful."
For more details about the Giving Tuesday UK movement, visit the Giving Tuesday UK website (www.givingtuesday.org.uk), or follow @GivingTuesdayUK and #GivingTuesdayNow on Twitter, Facebook and Instagram.
Willen Hospice needs to raise £4.7million every year, that's £9 a minute. Find out more about Willen Hospice at www.willen-hospice.org.uk
*For each text message sent you will be charged your £10 donation (100% of your donation comes to Willen Hospice) plus one standard rate message, and you'll be opting in to hear more about our work and fundraising via phone and SMS. If you'd like to give £10 but don't want these communications text MKHOSPICENOINFO to 70085