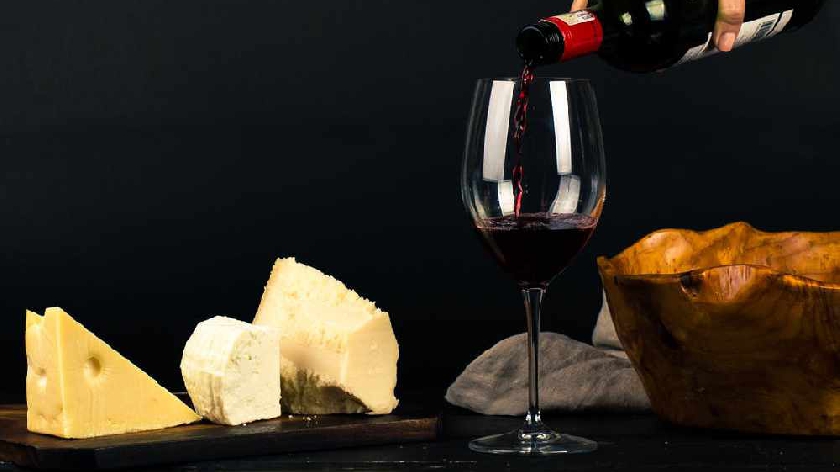 The Milton Keynes Wine School is now offering virtual wine tastings, with all proceeds going to The National Emergencies Trust Coronavirus Appeal.
The so-called 'Freaky Friday' tastings have grown in popularity over the past 7 weeks, with regular viewers being able to learn about how to taste, what to look for, and what to eat with different wines. The evenings have ranged from cheese and wine pairing to Bordeaux and Champagne.
"We stopped physical tastings as soon as official guidance said we should – it was safer for everyone. And because we said that everyone registered on a course could rebook when normality returned, so no one had to make a difficult decision", said George Atkinson-Clark, the owner of the School.
He continued: "I thought that it would be a great opportunity to experiment with doing some tastings on Facebook Live, for anyone who wanted to login. It's been a great learning experience for everyone, and, it's really fun and interactive. We have even had people logging in from Sweden and Washington DC, which was a surprise!"
Some local companies have even begun to offer 'e-networking' events with wine, and even some families have been asking for bespoke tastings. Increasingly, there is an interest in more in-depth tastings, and George will be offering 'deeper dives' from the last week of May via Zoom.
He concluded: "As we are not tied to any retailer or wholesaler, we are in a position to offer honest unbiased advice and opinions. People seem to appreciate this".
All details about tastings are on Facebook , and Milton Keynes Wine School's website.