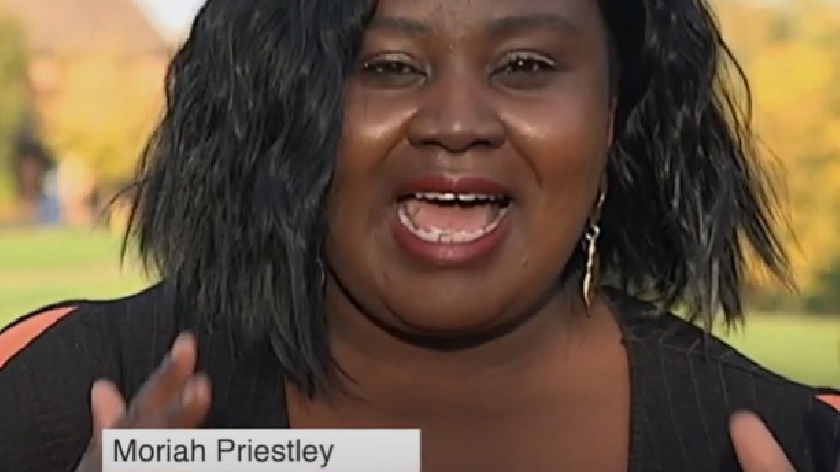 Cllr Moriah Priestley, Labour Councillor for Central Milton Keynes Ward, was set to be elected Deputy Mayor on Wednesday night (20/5).
The councillor who holds the important post of Deputy Mayor subsequently goes on to become Mayor the following year.
However, Milton Keynes Council has since deferred the appointment of Deputy Mayor due to allegations that Cllr Priestley and another unnamed man have received tens of thousands of pounds from proposed business partners.
MKFM has spoken to a whistle-blower who claims she and others were duped into parting with money to invest in an e-commerce business.
It is alleged that several people got to know Cllr Priestley through a church in Milton Keynes, where Cllr Priestley is said to have asked people to discuss a "business opportunity" over dinner.
MKFM has seen multiple documents from the whistle-blower confirming some of the allegations, including the fact that the whistle-blower and Cllr Priestley signed a joint venture agreement in 2018.
Looking at Milton Keynes Council's website, Cllr Priestly has not updated her declared interests since 11th May 2018. The declaration made at the time (available to view here) shows no external interests with 'N/A' entered in most of the sections.
Cllr Priestley, who was the council's Cabinet Member for Economic Growth and Community Partnerships until 14th May this year, has since disputed the whistle-blower's claims. Speaking to the MK Citizen, Cllr Priestley said: "This woman is trying to assassinate my character... it is not a Christian thing to do."
She continued: "I want to be the city's first African woman mayor. I want to be a beacon of diversity, justice and fairness for Milton Keynes.
"I know I am an outstanding citizen and I have nothing to hide. I have spent years helping people in the business community in MK and I have raised my children here. I know I can represent the city."
Companies House only shows one unrelated resolved business transaction from Fenixrising Ltd (Cllr Priestley's company) that took place in 2017. It also shows that the whistle-blower's company, the one in which they signed the joint venture agreement under, dissolved in 2018.
In 2014, the Liberal Democrats were faced with embarrassment as former Mayor Subhan Shafiq resigned after personally vouching for a taxi driver who was convicted of rape and assault. Therefore, it is likely that the Labour council will not take any further steps regarding the appointment of Deputy Mayor until the situation becomes clearer.
Cllr Pete Marland, Leader of Milton Keynes Council, told MKFM: "Some personal issues came up for Moriah before the meeting last night that she is seeking to resolve and we will move forward with appointing a Deputy Mayor in June when they are resolved."
At this point, it seems to be a dispute between various parties that does not directly interfere with Cllr Priestley's council business. However, many are asking if Cllr Priestley is the ideal candidate as the Milton Keynes first citizen of the city.
If you have had any business dealings with Cllr Priestley, please email news@mkfm.com or call 01908 230149 with your story.