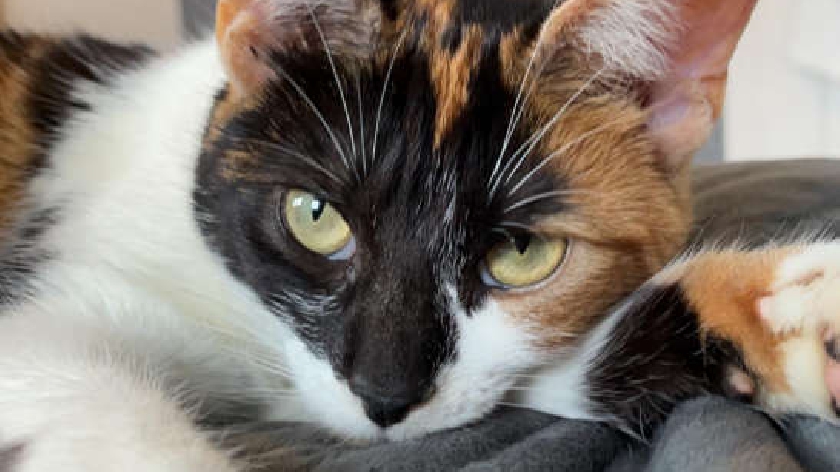 A local cat, called Olive, has miraculously survived with no life-changing injuries after being shot by somebody using an airgun in Walnut Tree, Milton Keynes.
After returning to her home on Friday night (13/5), it was obvious to the young cat's owners that something was not right. Olive, who was visibly bleeding and limping, had a large puncture wound on her side.
X-rays were taken and it was revealed she had been shot at with an air gun, leaving a gun pellet lodged inside her.
The x-ray showed that the air rifle pellet had only just missed a number of her vital organs, the vets also decided that it would be safer to leave the pellet inside her, as the removal may cause more harm.
However, despite her horrific injuries Olive - who is nearly two years old - continues to make a good recovery.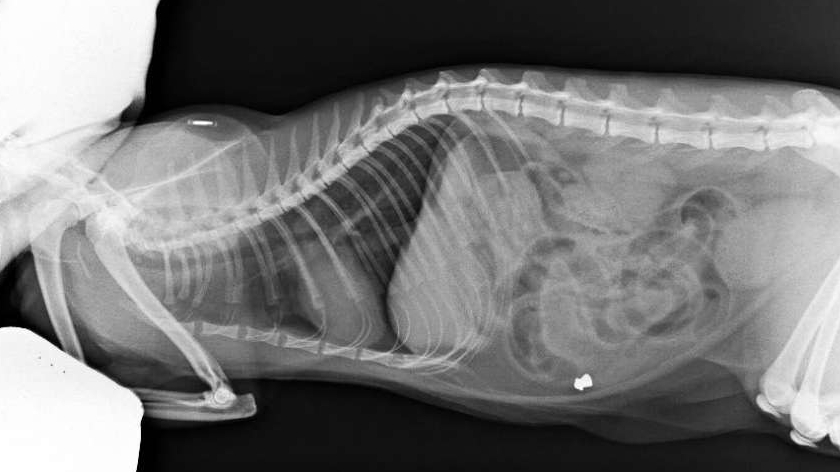 X-ray shows bullet inside Olive.
Her devastated owners now want to warn other cat owners in the area.
The police and RSPCA have also been made aware of the incident.
A spokesperson for the RSPCA told MKFM: "It's totally unacceptable and against the law to shoot a cat and we are glad that Olive is recovering after this awful ordeal. We would urge anyone with information to contact the police who are investigating.
"Every year the RSPCA receives almost 1,000 calls to investigate cases and help hundreds of animals that are the defenceless victims of air gun attacks.
"Unfortunately, we regularly have to deal with injured or dead animals which have been shot by people using air rifles. The injuries caused by such attacks are horrific and often fatal.
"Cats and wildlife, particularly birds, are normally the animals that are more susceptible to these incidents simply because they are out in the open with no one to protect them."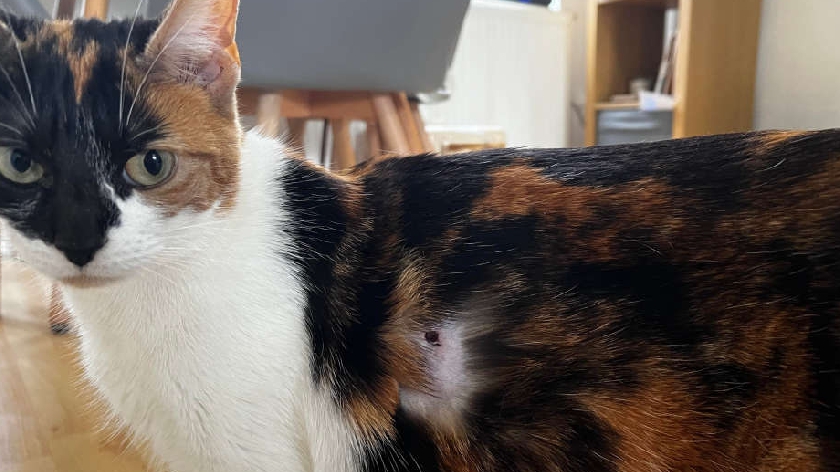 "It is very distressing to think that people take pleasure in causing such horrific injuries to defenceless animals. People need to remember the devastating consequences that shooting at animals with air guns can have.
"We are calling for tighter controls on air weapons. This, along with better education and explanation of the law when buying an air gun, and requirements that everyone must receive basic safety training before being allowed to walk out of the shop could help relieve the problem."
Any information can be reported to Thames Valley Police via 101 or using the online form, using crime reference number 20220514-0947