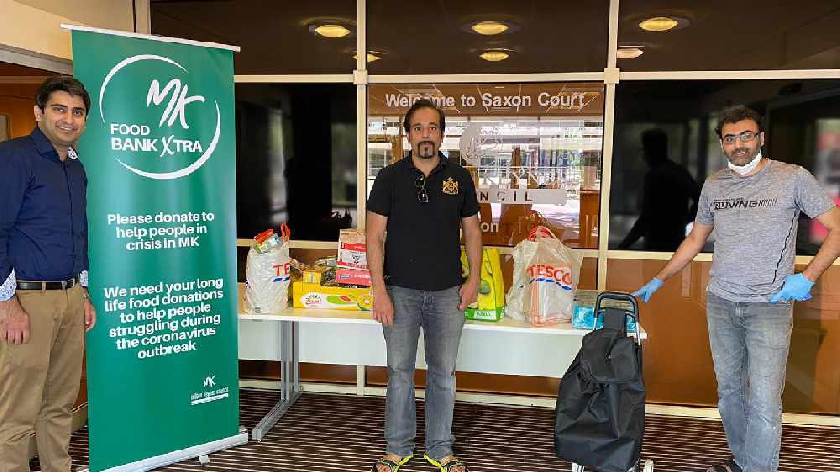 Young people from Britain's oldest and largest Muslim Association in Milton Keynes collected and delivered over 100kg of food to Food Bank Xtra.
AMYA takes small initiatives to serve a dual purpose of not only helping charitable causes, but also reminding Muslims and non-Muslims alike that Islam and its founder stood firmly for equality and alms within humanity. It is this fundamental principle which form the basis for the work of AMYA.
Saeed Nazir, the local youth leader, said: "We are together in these crises and will do whatever we can to support our local community. Islam urges every person to partake in charitable giving, and that even an act of kindness towards another is charity.
"AMYA has and continues to instil young people with a sense of civic responsibility, and a desire to promote harmony within our local communities. This is a great opportunity for us to fulfil our Islamic duty of serving the needy and the poor and to follow in the examples of the Prophet Muhammad (peace be upon him)."
AMYA has hundreds of members in Milton Keynes, and this year they have been volunteering in various activities under the national AMYA 'Muslims For Humanity' campaign. They have regularly been visiting hospitals and care homes throughout Milton Keynes.
AMYA is the UK's largest Muslim youth organisation and the leading Muslim youth group challenging extremism in the UK.